RJ CARS State-of-the-Art Auto Body Shop and Tools
Everything about our RJ CARS facility and property is designed with our clients, their vehicles, and safety in mind. From our office area to the paint shop, mechanics bay, and more, we have efficient workspaces for our staff, the latest tools and supplies to handle client projects, and the room and machines to maneuver vehicles to access every part of them.
So whether your project is a classic car restoration, Dodge restoration, Mopar restoration or a classic car repair project Russ Jacobs has the tools and the space to get it done perfectly.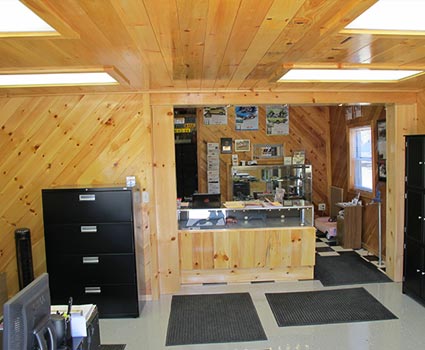 AUTO BODY SHOP OFFICE AREA
Friendly service from our office staff happens here. Come see our photos of restoration projects on the walls, collection of license plates, showcase of miniature cars, and the restored pedal cars his children used.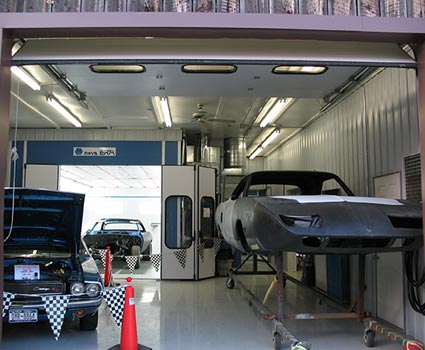 AUTOMOTIVE PAINT SHOP BAY
State-of-the-art Nova Verta downdraft spray booth with heat to bake the painted finish on your restoration project, specialty project, or collision repair.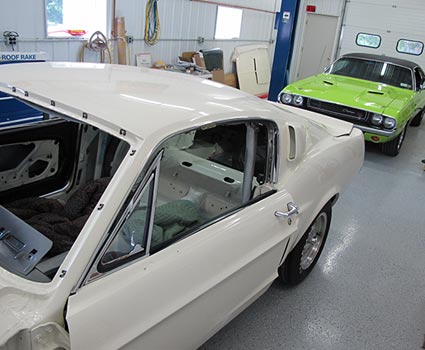 ASSEMBLY SHOP BAY
After your restoration project is painted, we store it in a separate bay to keep it clean through the assembly process.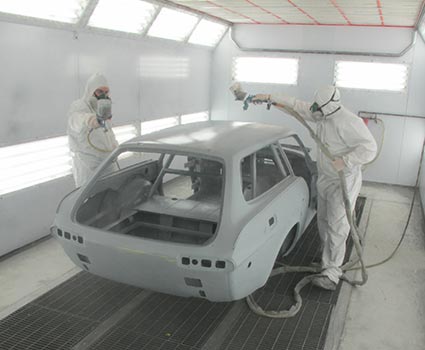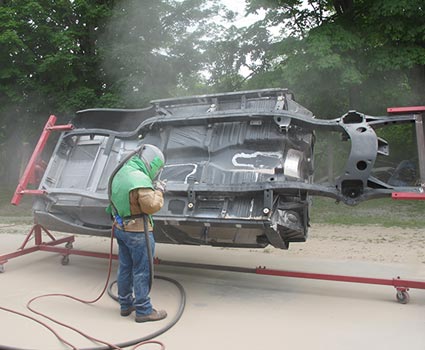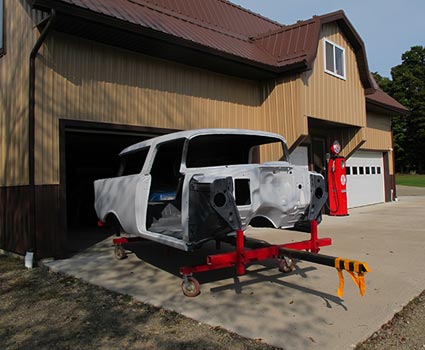 STORAGE BARN
Formerly a sawmill structure, this building is used to store project cars. Auto restoration project parts are racked and inventoried upstairs to keep things tidy.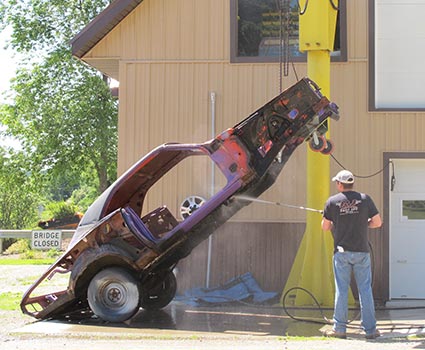 JIB CRANE
For lifting the heavy stuff! We have even set a 1965 Corvette body back on the frame with this...very carefully.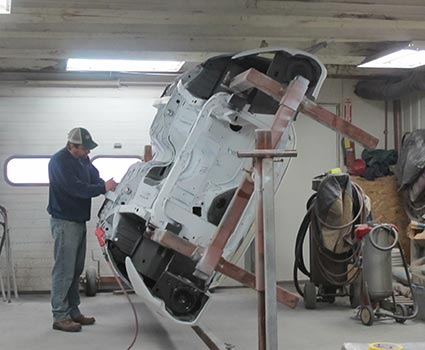 BODY SHOP BAY
High-quality craftsmanship and tools get the metal work and body work done right and prepped for paint. A 1970 Plymouth Cuda on the rotisserie. Stripping the cars to bare metal, glass beading small parts, metal shaping, and stainless trim buffing are all done in this bay too.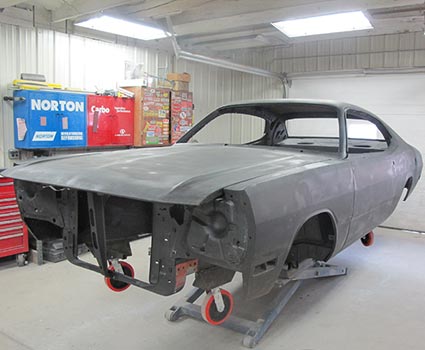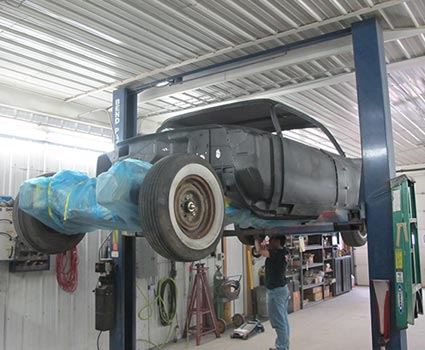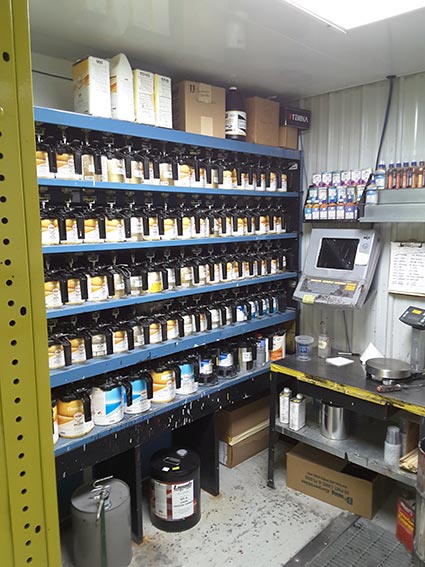 PAINT MIXING ROOM
We can mix and match factory colors and custom colors in BASF RM DIAMONT paint.